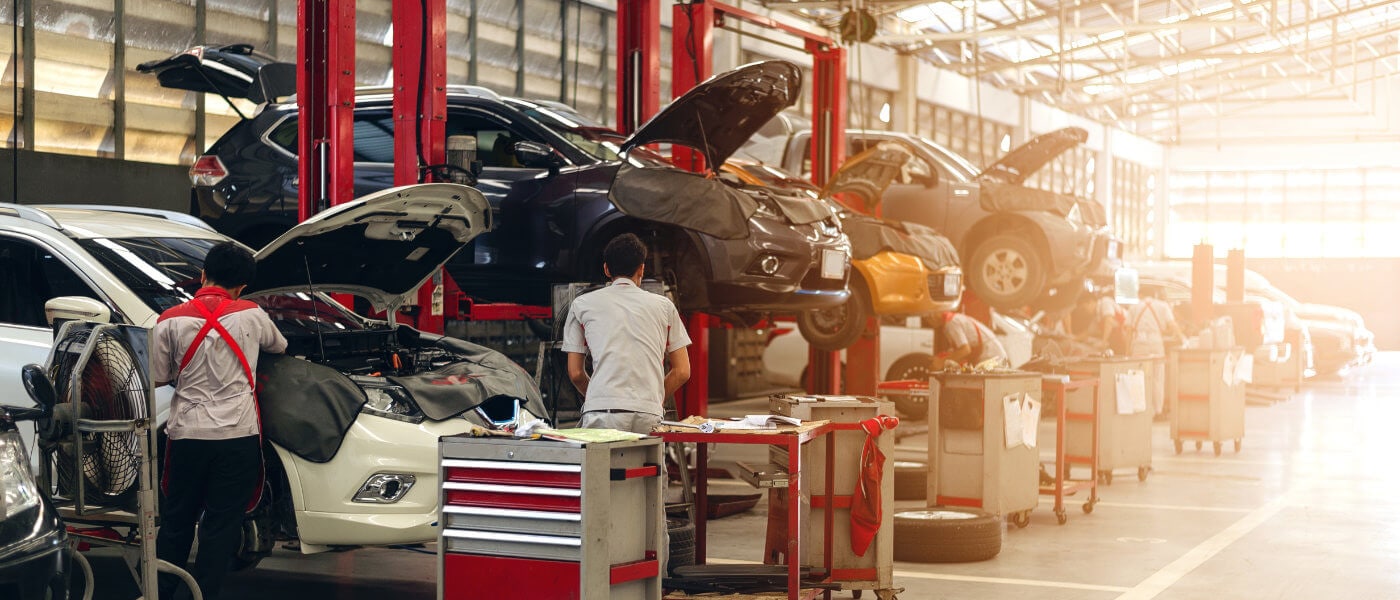 Do you need your Chrysler, Dodge, Jeep, or Ram serviced? Come on down to South Lake Motors in Rice Lake, WI! We offer a plethora of services for you to take advantage of, from routine oil changes to part replacements. If your vehicle needs servicing, check out our service specials to maximize savings, and then schedule service. If you'd like to speak with a service team member directly, give us a call at (715) 318-1575.
Certified Automotive Repair & Services
At South Lake Motors we offer a wide variety of services, including:
Wheel Alignment/
Balancing
Genuine OEM Parts
We also pride ourselves in having genuine OEM parts. This is important because generic brand parts may seem universal, but they aren't always guaranteed to work with your vehicle. By using genuine OEM parts, you'll get parts that are trusted and meant for your exact make and model.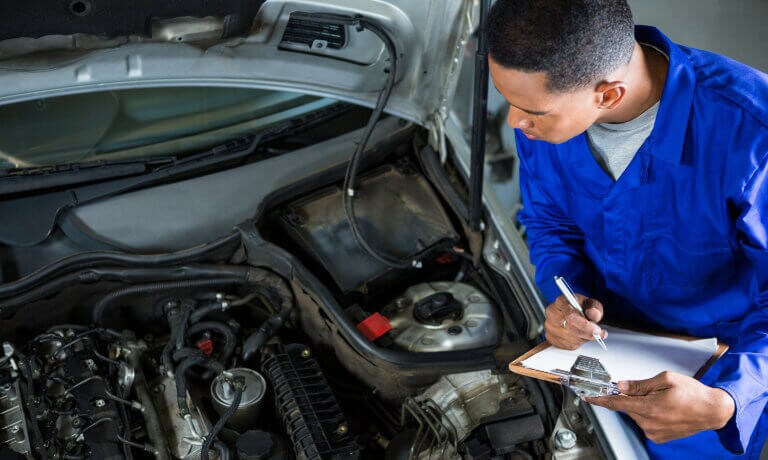 Certified Technicians
Your car is in good hands when you come to South Lake Motors. Our technicians are factory-trained and certified, meaning they have the proper training and knowledge of various makes and models. You can rest assured that our expert team will take care of your vehicle with care.
Commonly Asked Questions:
What are the Most Common Repairs My Vehicle Might Need in the First Two Years?
Most of the time in the first two years you will only need to worry about regular oil changes (two per year), tire rotations, and multi-point inspections. This can be different depending on how you drive, but under normal driving circumstances, you shouldn't be worries about having to tackle any large repairs!
When Should I Get an Oil Change for My Car, Truck, or SUV?
You should always refer to the manual for your specific car, truck, or SUV, but for most drivers who drive in normal conditions, you should get an oil change every 5,000-7,500 miles to keep your engine running cleaner and cooler for longer. That said, if you drive in harsher conditions, you may need an oil change more frequently. If your car runs on conventional oil instead of synthetic oil, you may need to get an oil change at different intervals.
What are the Signs that My Vehicle's Brakes Need to Be Changed?
When you begin to notice odd noises when you press the brake pedal, such as squeaking, squealing, or anything of that nature, it is a sign that you need to have your brakes inspected and maintained. Our staff members in our service center are quite knowledgeable in all things brake service and maintenance. We can inspect the brake pads, the rotors, and the calipers and repair any of the issues that could be on your brakes.
How Do I Know When to Replace My Vehicle's Battery?
Under ideal conditions your car's battery can last anywhere from three to five years. Those conditions can include how you run your climate controls, electronics, and driving habits. When you begin to notice that your car, truck, or SUV is having trouble starting, you should come visit our service center and we'll be ready to help!
What Should I Have Ready Before My Service Appointment?
Make sure your documentation is up to date and in your car. We'll take it from there!
South Lake Motors Inc is Here to Ensure Your Vehicle Always Runs Smoothly!
Come visit us here at South Lake Motors Inc in Rice Lake, near Eau Claire and Barron today and talk with our professionals in the service center. We're ready and able to handle any of your auto service needs at a fair price. We look forward to working with you!




Dealership Amenities
At South Lake Motors, we want you to have an enjoyable experience. That's why we provide our customers with amenities that make your time here pleasurable. Some of our services include:
Service contract recommended dealer
Proudly Serving Rice Lake & Surrounding Areas
At South Lake Motors, we proudly serve Rice Lake and the surrounding communities.
For all your servicing needs, you can count on us at South Lake Motors!